Let's introduce you to your
new all-inclusive life
UNITY Kista offers you a comfortable home with everything you need within reach.
Let's take you through a day in our community. From sunrise to evening hangouts on the rooftop.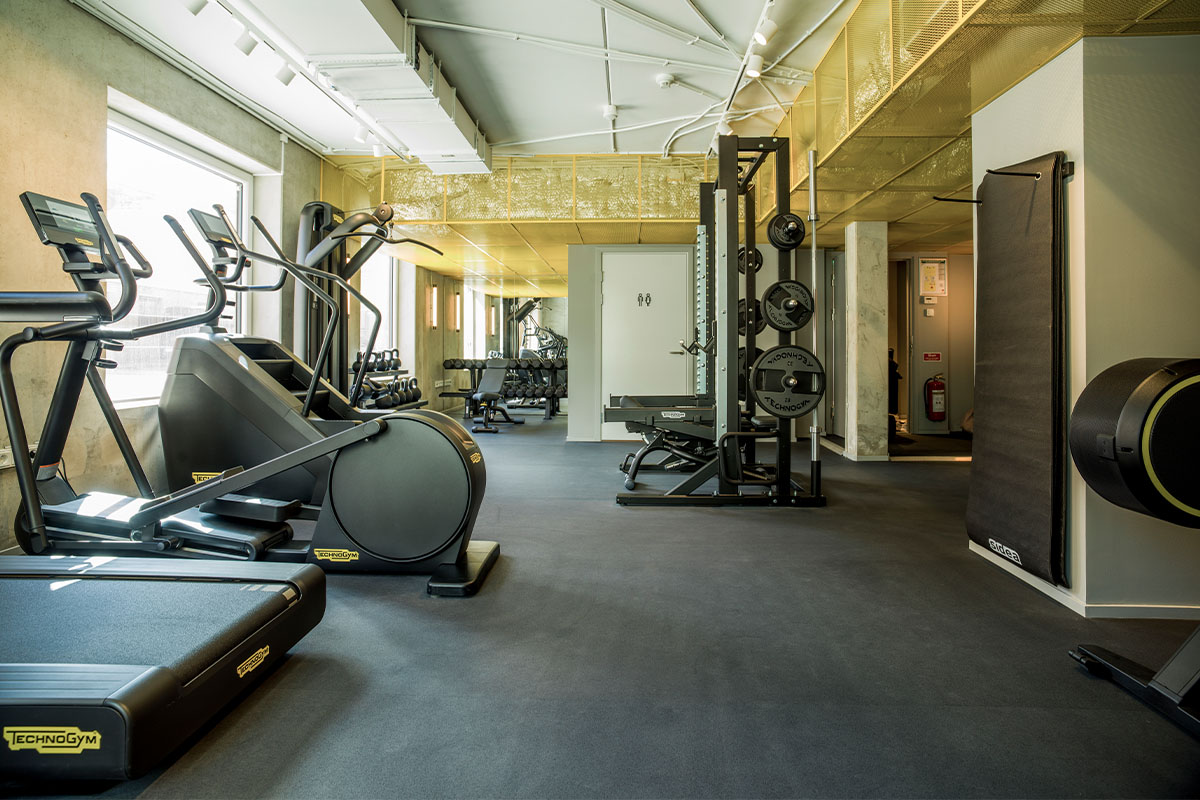 Rise and shine with
a morning workout
What better way to start your day than with a morning workout in your own gym? Say good morning to your new neighbors on the treadmill, and get your body warmed up for a new, active day.
There's no excuse for not creating a good workout routine when you live right next to your own gym.
Breathe in the morning air as UNITY Kista slowly wakes up.
If you study or work from home, you can manage your to-do list comfortably at your own multifunctional designer desk.
UNITY Kista naturally provides Wi-Fi.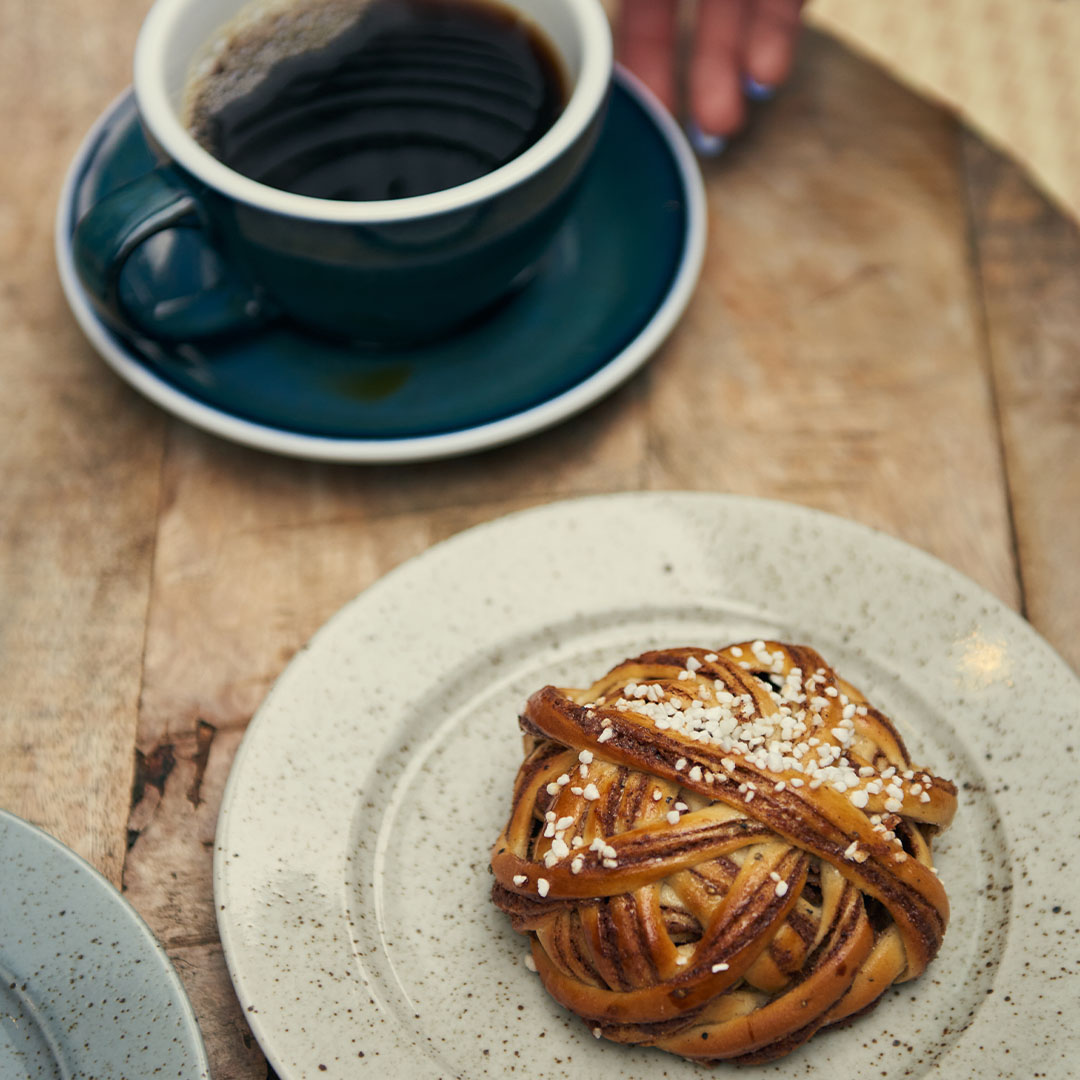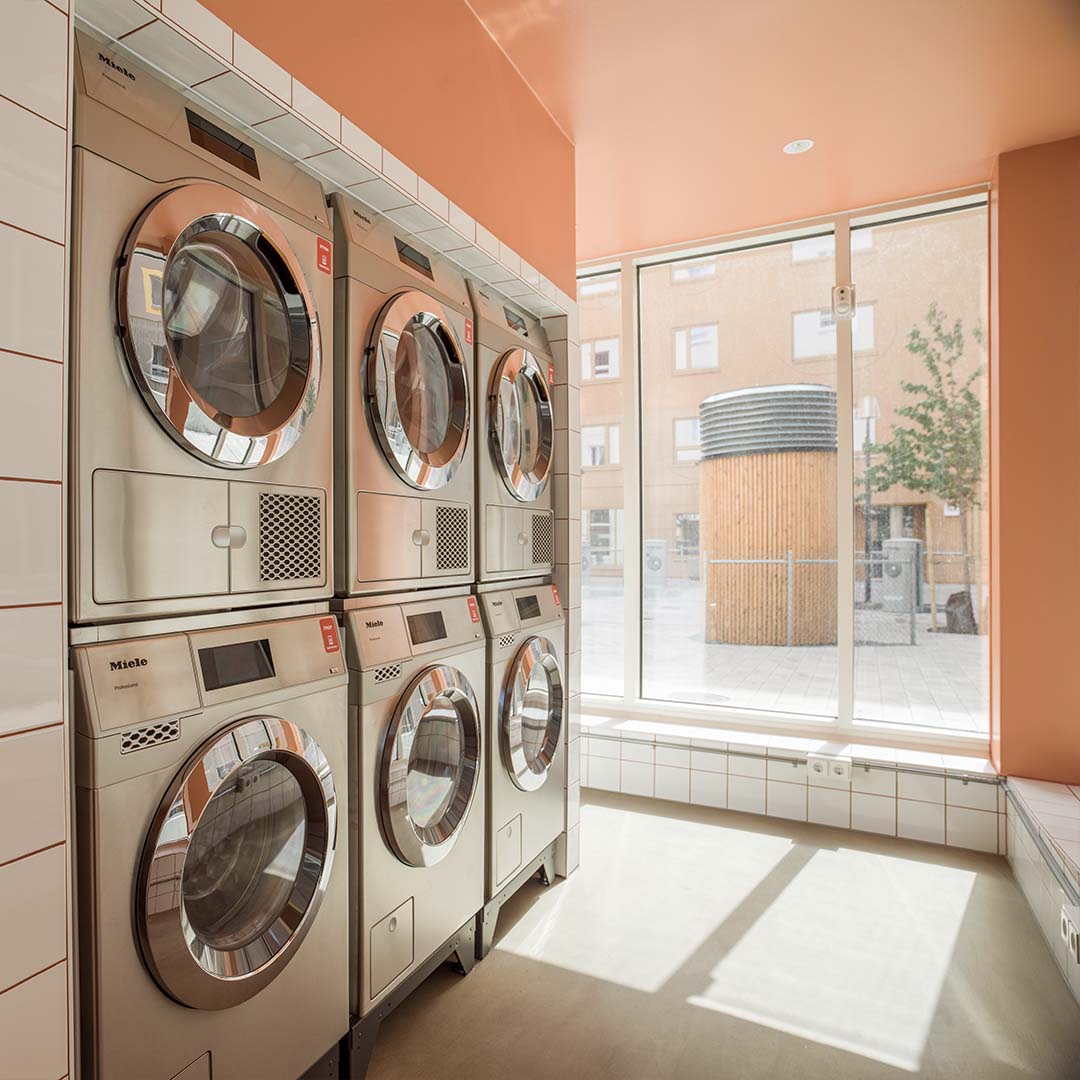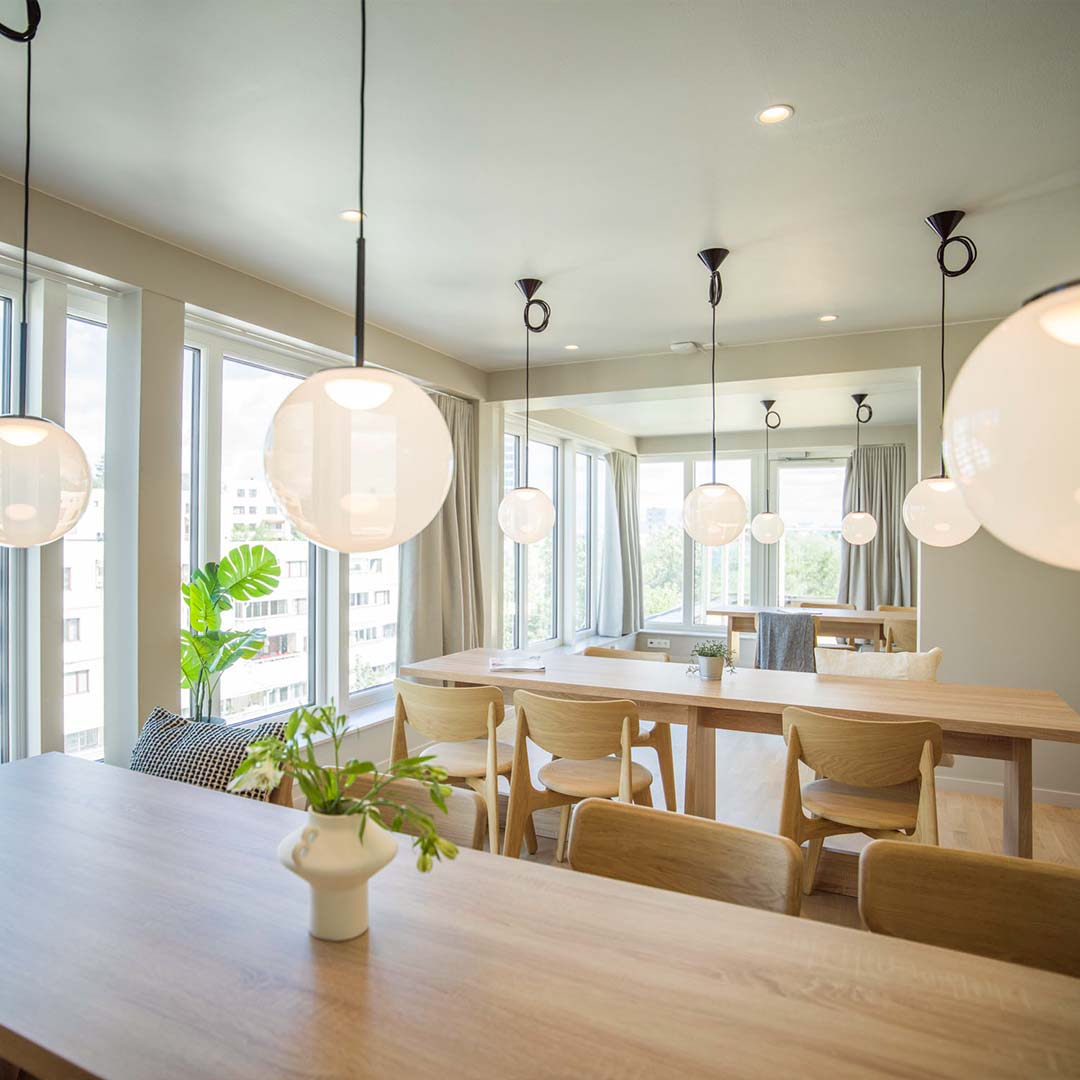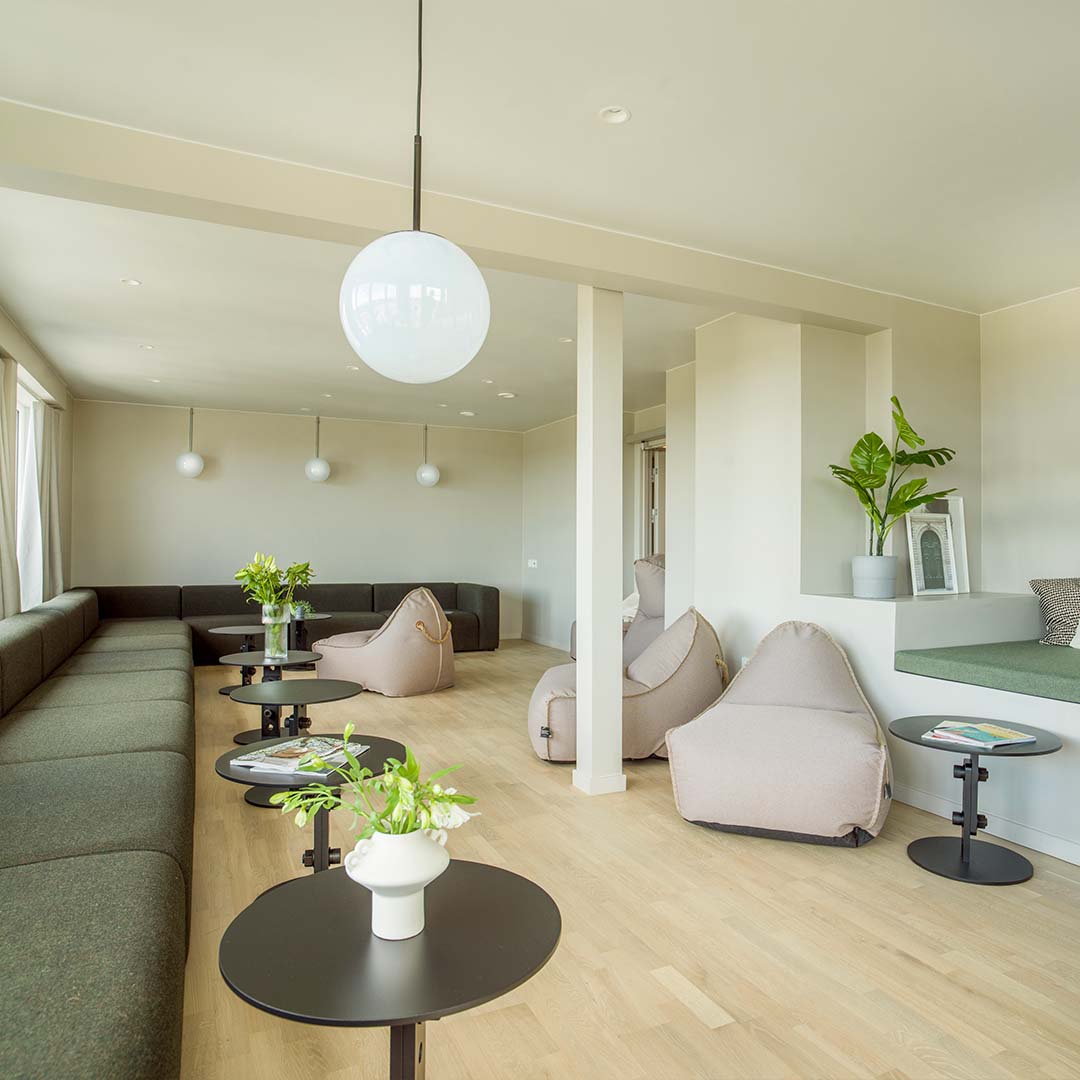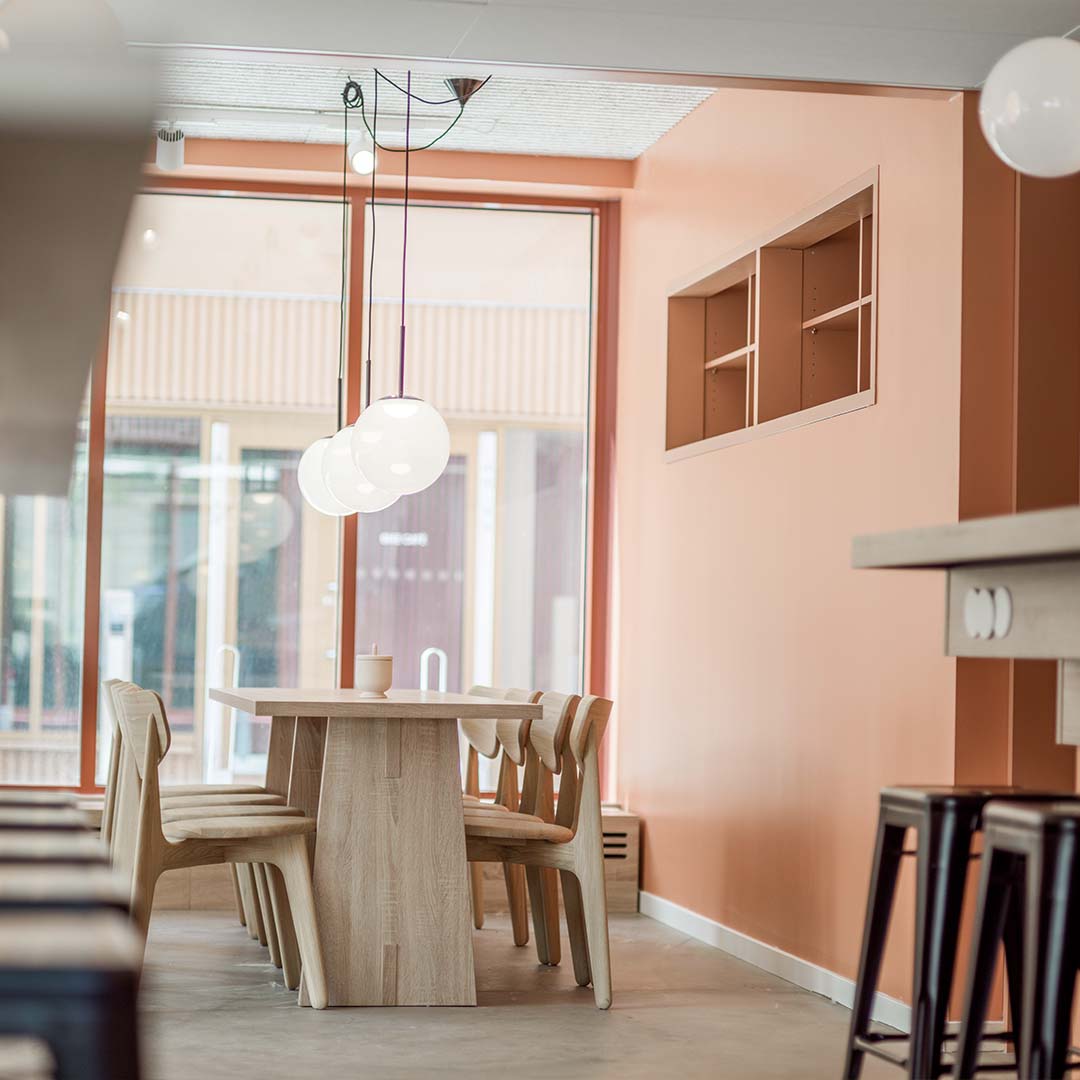 Your comfort is
our priority
There are plenty of options for you depending on your mood. Benefit from the many social common areas that include different types of living rooms – perfect for relaxation and socializing. Whether you want to watch TV, dive into a good book, or just relax and hang out with friends, there is always a cozy place for you at UNITY. When the laundry basket is filled up, visit our two top modern laundries.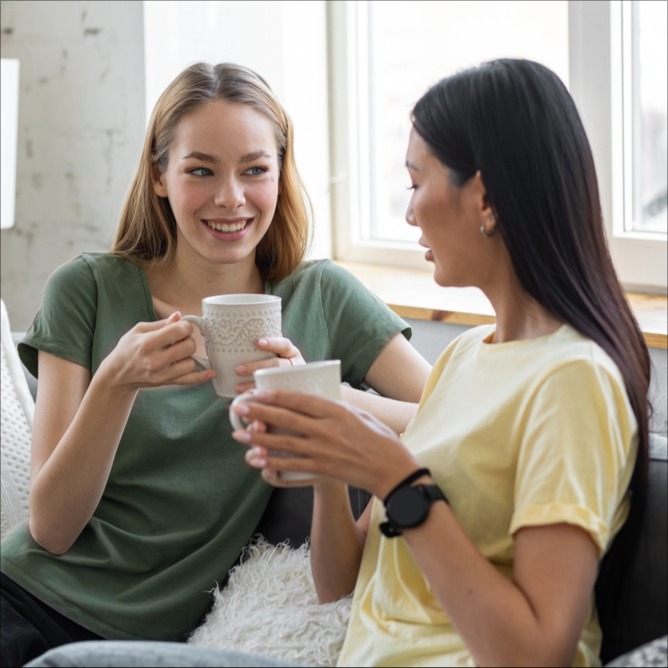 Coffee break with your friends
Enjoy a lunch break in your apartment or at the local café. Remember the small cozy coffee breaks! Gather your friends and enjoy a smooth cortado in the sun. UNITY Kista's sunny courtyard and roof terraces are brilliant meeting places for you and your neighbors.
Enjoy the sun on the rooftop
Check out the fantastic view over Kista from your new roof terrace. The perfect place to gather your neighbors for homemade food on warm summer evenings. The rooftop is our ultimate social spot. The beautiful panoramic view is hard to resist. This is the place to meet new friends.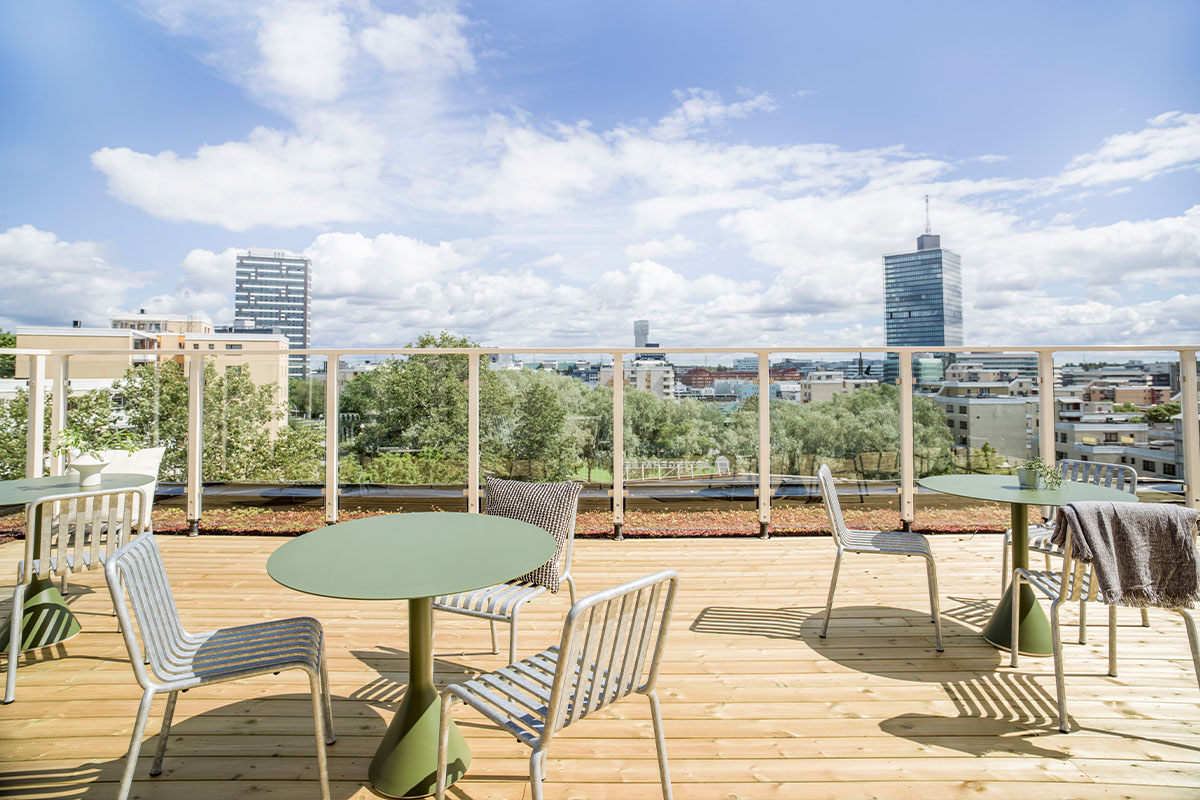 Zone out in a warm and welcoming atmosphere
After a long day, it's nice to be embraced by your soft bed and zone out to your favorite series. Your apartment is designed with your comfort in mind. The warm atmosphere will make you relax and feel at home.
When you're ready, close your eyes. Tomorrow yet another new exciting day awaits at UNITY Kista.